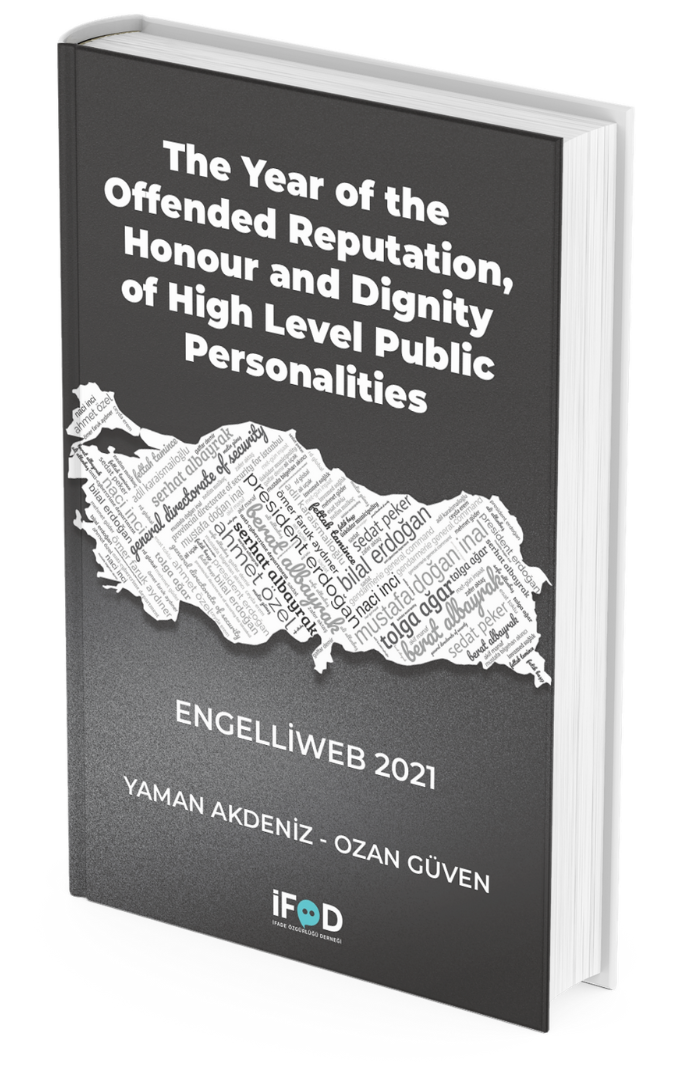 ENGELLIWEB REPORT
EngelliWeb Report of the Freedom of Expression Association ("İFÖD") is predominantly conducted by reference to
the application of Law No. 5651 on Regulation of Publications on the Internet and Suppression of Crimes Committed by Means of Such Publications, which was enacted about 15 years ago and other subsequent regulations in Türkiye.
As a matter of fact, no statistical data on websites blocked from Turkey was published either by the former Telecommunications Communication Presidency ("TIB") or its successor Information Technologies and Communication Board ("BTK"). Moreover,
no statistical data on blocked websites, news articles (URL-based) and/or social media content has ever been published by the Association of Access Providers ("ESB").
Blocked content statistics as of December 2021:
İFÖD report includes detailed statistical information on blocked websites, news articles (URL-based) and social media content. It is the intention of İFÖD to share such data and analysis with the general public on a regular basis.
You can find EngelliWeb reports at the below links: